Automation
Is the key to success in today's PCB production environment . With increasing demand to drive down costs and maintain high quality, AOI provides you with the cost effective solution. AOI Systems offer a range of solutions to meet the requirements of every production facility and has put AOI within the reach of all manufacturers.
AOI Systems
First introduced the ScanSpection Image Comparator as an inspection aid for first article inspection and small batch production runs. The success of the comparator and understanding of customer requirements allowed further development of the system, introducing Automated Optical Inspection (AOI) as an option. This option quickly became the main system requirement, with the image comparator included as additional pre-installed software.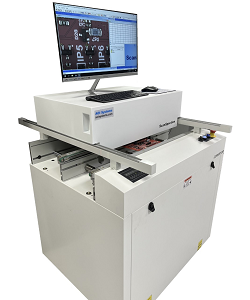 ScanSpection AOI
First Article and Comparator systems, offer in-line and off-line solutions utilizing the same algorithm group across the range. This allows technicians to create inspection programs in minutes rather than hours.